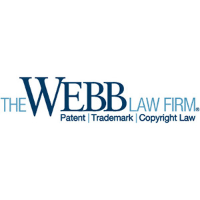 The Webb Law Firm, a Pittsburgh-based intellectual property law firm with a long-standing history, is seeking associate candidates with a technical background in Chemistry.
We are seeking a candidate with knowledge of small molecule organic chemistry.  Qualified candidates should hold at least a Bachelor of Science degree, a J.D. from an accredited law school, and a minimum of 4 years of experience as an IP attorney.  Advanced degrees in Chemistry and/or industry experience helpful.
Responsibilities include drafting and prosecuting patent applications (U.S. and international) and client counseling regarding patentability, infringement and validity, with significant opportunities to practice all aspects of IP law, including litigation. Registration to practice before the USPTO preferred with prior industrial and/or legal experience desired.
Contact
Interested candidates should send cover letter, resume, undergraduate and law school transcripts and a writing sample to msomerhalder@webblaw.com or by mail to:
Mike Somerhalder
Firm Administrator
The Webb Law Firm
One Gateway Center
420 Ft. Duquesne Blvd, Suite 1200
Pittsburgh, PA 15222
Additional Info
Employer Type: Law Firm
Job Location: Pittsburgh, Pennsylvania