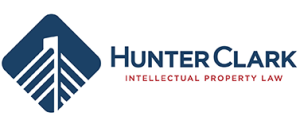 Hunter Clark PLLC is seeking dedicated patent prosecutors (attorney or agent) with a high-tech background (e.g., electrical engineering, computer science) for positions in each of their Beverly, Massachusetts and San Diego, California offices.
Qualified candidates will have a minimum of four years of patent prosecution experience and an aptitude for quickly understanding new and complex technologies, and an inquisitive, problem-solving, strategic mind.  Litigation, copyright and trademark experience is of benefit, but not a requirement.
Hunter Clark is a firm where careers are made, lives are enriched, and successes are celebrated.  Our employees are seasoned IP professionals that set the highest performance standards and are committed to the firm's success.  In turn, Hunter Clark is committed to its employees and their efforts are recognized and rewarded.
You have great influence over your compensation at Hunter Clark.  Your salary is based on your hours target and billing rate that you have significant influence in setting.  This allows professionals at Hunter Clark to earn salaries that are much higher than at many other firms our size, or to have a better work-life balance than at large firms.
If you desire to work at a firm that helps you realize your goals, please share your resume with us.
Contact
To apply, please email Rhonda Villanueva at hiring@hunter-clark.com.
Additional Info
Employer Type: Law Firm
Job Location: Beverly, Massachusetts or San Diego, California