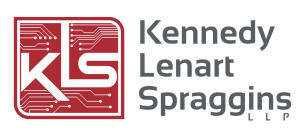 Kennedy Lenart Spraggins LLP is seeking a registered U.S. patent attorney with 3+ years of patent preparation and prosecution experience to join our established and growing patent practice. KLS is located in downtown Austin, in the heart of the capital city of Texas. Primary responsibilities include preparing and prosecuting patent applications for a variety of clients. Requirements for an ideal candidate include a B.S. or higher degree in Computer Science, Computer Engineering, or Electrical Engineering and significant patent preparation and prosecution experience.
KLS offers a complete, competitive compensation structure along with various benefits including health care and retirement benefits.
Contact
To apply, please email careers@klspatents.com.
Additional Info
Employer Type: Law Firm
Job Location: Austin, Texas