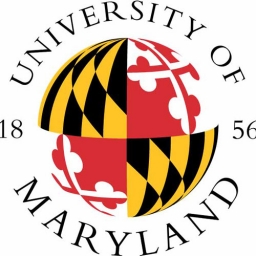 University of Maryland, College Park
Position Number:   123406
Title:   Manager
Functional Title:   Manager, Intellectual Property
Category Status:   33-Exempt Regular
Applicant Search Category:   Staff
Unit: VPR-Office of Technology Commercialization
Campus/College Information: Founded in 1856, University of Maryland, College Park is the flagship institution in the University System of Maryland. Our 1,250-acre College Park campus is just minutes away from Washington, D.C., and the nexus of the nation's legislative, executive, and judicial centers of power. This unique proximity to business and technology leaders, federal departments and agencies, and a myriad of research entities, embassies, think tanks, cultural centers, and non-profit organizations is simply unparalleled. Synergistic opportunities for our faculty and students abound and are virtually limitless in the nation's capital and surrounding areas. The University is committed to attracting and retaining outstanding and diverse faculty and staff that will enhance our stature of preeminence in our three missions of teaching, scholarship, and full engagement in our community, the state of Maryland, and in the world.
Position Summary/Purpose of Position:
The Manager, Intellectual Property is a registered patent practitioner primarily responsible for overseeing the voluminous and diverse portfolio of University of Maryland's intellectual property from disclosure to patenting which requires constant follow-up. The Manager, Intellectual Property will interact with and advise inventors, OTC's licensing staff, licensees, and outside counsel on patent strategy, conveying patent rules, IP policies (University System of Maryland and University of Maryland), and Bayh-Dole Act requirements.
Minimum Qualifications:
Education:
Bachelor's degree in engineering, science, or related field.
Experience:
Three (3) years of patent prosecution experience. At least one (1) year of supervisory experience.
Knowledge, Skills, and Abilities:
Strong interpersonal and communication skills (written and verbal).
Strong organizational and analytical skills.
Strong consultative skills with the confidence and ability to enforce rules.
Ability to work independently and in teams.
Ability to convey and apply patent rules, IP policies, and Bayh-Dole Act.
Ability to handle sensitive matters with discretion, tact, and confidentiality.
Computer literacy with standard word processing, MS Office Suite (i.e., Excel, Word, PowerPoint), email, Internet applications, and USPTO systems (EFS-Web, PAIR).
Preferences:
JD; Advanced degree (MS or PhD) in engineering, science, or related field preferred.
Two (2) years of experience managing an IP portfolio in an in-house setting (university, corporate, or government) preferred.
University experience preferred.
Admitted to and member in good standing of the Maryland bar, or eligible for admission 

within 1 year

of hire, is preferred.
Additional Certifications:
Registered and in good standing to practice before the United States Patent & Trademark Office (USPTO) is required.
Additional Information:
Candidates must be able to provide proof of eligibility to work in the USA. No Visa sponsorship is offered for this position.
Must be registered and in good standing to practice before the United States Patent & Trademark Office (USPTO).
Posting Date: 09/12/2017
Open Until Filled:  Yes
Best Consideration Date:  09/26/2017
Physical Demand:
Sedentary work performed in a normal office environment. Ability to deal with stress and conflict. Spending long hours in front of a computer screen. Ability to attend meetings both on and off campus.
Diversity Statement:
The University of Maryland, College Park, an equal opportunity/affirmative action employer, complies with all applicable federal and state laws and regulations regarding nondiscrimination and affirmative action; all qualified applicants will receive consideration for employment. The University is committed to a policy of equal opportunity for all persons and does not discriminate on the basis of race, color, religion, sex, national origin, physical or mental disability, protected veteran status, age, gender identity or expression, sexual orientation, creed, marital status, political affiliation, personal appearance, or on the basis of rights secured by the First Amendment, in all aspects of employment, educational programs and activities, and admissions.
Contact
All interested applicants must apply online through ejobs.umd.edu(https://ejobs.umd.edu/postings/54613 ).
Additional Info
Employer Type: Education
Job Location: College Park, Maryland