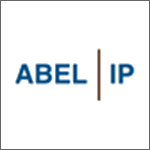 Abel Law Group, LLP is seeking a chemical/materials patent agent with 1+ years of experience. Successful candidate must be mature, have exceptional client handling skills, and be a pragmatic, results-oriented practitioner.
Candidate will have exposure to preparation and prosecution of patent applications. The open position is for strong candidate seeking exposure beyond typical prep/prosecution duties.  Strong client handling skills are required.
Above market average compensation available to the ideal candidate.  Abel Law Group, LLP is one of the largest IP firms in Austin, TX, and boasts a stellar support staff, a collegial, casual work environment, and strong benefits package.
Contact
To apply, please email hr@abel-ip.com.
Additional Info
Employer Type: Law Firm
Job Location: Austin, Texas