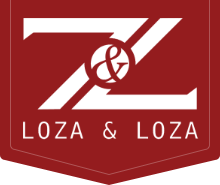 Loza & Loza LLP, a fast-growing and dynamic intellectual property practice, is seeking a biotech/pharmaceutical patent attorney with a proven record of client development who is interested in a lateral move.
Firm Culture: Our firm is made up of experienced, tech-savvy, and entrepreneurial attorneys, and we hope to add similar attorneys to our team. We have a cohesive group of attorneys with unsurpassed technical expertise and work quality. Attorneys set their own work schedule and hourly rate(s), and there is no minimum hourly requirement. This is a great opportunity for those who pride themselves in providing excellent work quality and client service.
Compensation: Our firm has one of the most generous compensation structures in the industry, matching or exceeding large firm compensation for attorneys who are self-sustaining. Additionally, we have a yearly profit-sharing plan that rewards client origination.
Qualifications: We are looking for a patent attorney located in any major US city with a proven record of client development and at least 6 years of experience in patent preparation, prosecution, and counseling. Knowledge of or experience in pharmaceutical products is preferred. The ideal candidate is able to develop and manage clients and is a self-starter and proactive problem solver who can work autonomously and can handle significant client contact. USPTO patent bar registration and at least one state bar license and good standing is required.
Contact
To apply, please email recruiting@lozaip.com.
Additional Info
Employer Type: Law Firm
Job Location: Any major U.S. city