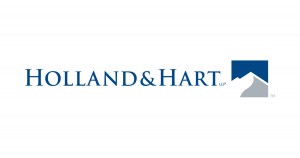 Holland & Hart is seeking an IP Specialist (a hybrid patent prosecution paralegal/patent administrator) to support their dynamic, growing electronics-focused patent practice in Denver or Boulder, CO. We represent some of the largest and most innovative technology companies in the world, and have a unique, collaborative environment focused on excellence, teamwork, and work/life balance. We offer excellent salaries, outstanding benefits, and an energizing, professional work environment.
Duties include:
Supporting our patent attorneys in docket and practice management
Various tasks associated with the preparation and prosecution of patent applications including:

Manage and perform range of duties related to an internal electronic file system
Generate templates for patent applications, and responses to various Office Actions (including but not limited to: a Filing Receipt, Notice to File Missing Parts, Response to Office Action, Notice of Publication, Notice of Allowance, Issue Notification; and Letters Patent) as they relate to correspondence/filing with USPTO, PCT, and foreign associates
Prepare additional templates for various legal documents (Declaration, Powers of Attorney, Assignments)
Review formalities of filed patent documents to ensure proper form, including Filing Receipts, Declarations, Recordings, Information Disclosure Statements, allowed patents ready to issue, etc.)
Perform electronic filings at the USPTO

Managing new client intake and opening of matters
Performing a variety of patent support and administrative tasks as needed
Requirements: While paralegal and patent prosecution experience is preferred we are considering all career-focused, interested candidates who are able to demonstrate that he/she:
Has exceptional attention to detail and proofreading skills.
Is motivated to excel with a positive, team-oriented attitude.
Has a strong work ethic and prefers to keep busy.
Is able to quickly learn and comprehend complex and highly-technical concepts and processes.
Has superior oral and written communication skills.
Thinks critically to understand how each task fits into the broader workflow.
Always seeks to maximize the efficient use of technology available and strives to make tasks easier and more efficient.
Is proficient in the Microsoft Office suite of products (Outlook, Word, Excel, and PowerPoint are requirements, Visio is a plus).
Wants to be part of, and would thrive in, a dynamic, professional, growing patent practice.
Contact
Qualified candidates may submit a cover letter and resume to BWFitzgerald@hollandhart.com No phone calls please.
Additional Info
Employer Type: Law Firm
Job Location: Denver, Colorado