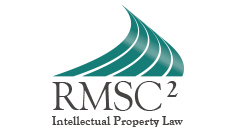 Roberts Mlotkowski Safran & Cole, P.C., an Intellectual Property Law Firm located in prestigious Tysons Corner, Virginia seeks a registered Patent Attorney with three to five years of patent preparation and prosecution experience, and a degree in mechanical, electrical or chemical engineering with substantial experience drafting patent applications in the computer and software related fields with trademark experience being a plus, though not required. The ideal candidate will have sufficient portable business to occupy at least 25%, but not more than 50% of the attorney's time.
RMSC² is looking for a highly motivated attorney that can work substantially independently to assist in supporting a patent prosecution docket and conducting infringement/validity analysis.
Contact
Please email your resume to: recruiting@rmsc2.com, and please visit our website. RMSC² is an equal opportunity employer. RMSC² does not reimburse for relocation expenses. Compensation discussion will happen at interview.
Additional Info
Employer Type: Law Firm
Job Location: McLean, Virginia