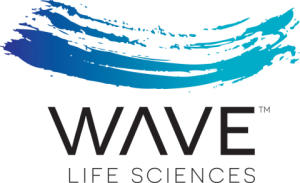 Wave Life Sciences is seeking Chief Intellectual Property Counsel. Responsibilities include:
Lead implementation and build-out of structure, processes and personnel for effective and efficient operation of Wave's in-house IP function
Manage the in-house IP team, outside counsel, and IP-related budgets, forecasting and resources. Able to coach, mentor and develop team members, and proactive in sharing knowledge and collaborating with teams and stakeholders
Counsel key stakeholders, including management and the board of directors, in protecting and defending Wave's IP rights worldwide, with particular attention to key assets, platform technology, and early stage research programs
Understand, monitor and advise Wave team members regarding the competitive IP landscape for the company's platform and product IP, and provide strategic counsel in connection therewith
Provide broad-based strategic and portfolio advice, with demonstrated leadership skills and a vision of success tied to larger organizational goals
Proactively counsel all levels of the organization on IP matters, ranging from broad strategic objectives to day-to-day collaboration with Wave's research and development teams
Collaborate with in-house and outside counsel on IP-related proceedings and challenges
Oversee and manage Wave's in-house IP team and outside counsel in drafting, prosecuting and maintaining Wave's patents, trademarks and applications. Ability to provide hands-on direction and input, and to draft and review a wide variety of work product
Identify and navigate patent and trademark opportunities and risks for Wave's programs and operations worldwide
Conduct and enhance Wave's IP-related processes and protections, including portfolio reviews and long-range planning, patent review committee, invention disclosures, pre-publication review, and drafting/review of IP-related contract provisions
Review proposed publications and presentations for potential impact on patent portfolio
Lead IP due diligence, technology assessments and freedom-to-operate analyses in potential strategic transactions (including strategic partnerships, licensing and financing), as well as supervise outside counsel in the same
Anticipate future business, competitive and legal risks, and identify creative solutions and opportunities
Perform freedom-to-operate analyses and opinion work
Stay current with relevant laws, developments and practices; educate and advise colleagues on issues, developments and competitive landscape
Contact
To apply, please visit their website: www.waveliffesciences.com.
Additional Info
Employer Type: Small Corporation
Job Location: Cambridge, Massachusetts