Rutan & Tucker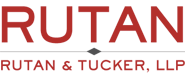 has an employment opportunity available for a Patent Agent with patent application drafting experience.
Responsibilities:
Prepare patent applications for filing with the USPTO
Prosecute patent applications. Draft IP related documents
Interact with firm personnel, clients and foreign counsel.
Applicants must have at least 3 years of experience drafting patent applications (minimum 20 applications) and must be familiar with domestic and foreign requirements. Applicants must be registered with the USPTO. EE, ME or technology related degree and familiarity with different technologies including software, electronics and medical devices required.
Contact
To apply, please contact us at: dwilliams@rutan.com.
Additional Info
Employer Type: Law Firm
Job Location: Costa Mesa or Palo Alto, California