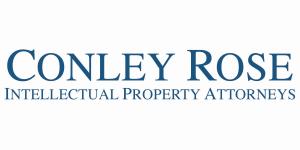 Conley Rose, P.C., a leading intellectual property law firm with fifty professionals and offices in Houston, Dallas, and Austin, is currently seeking experienced professionals to assist with writing and prosecuting patent applications. The ideal candidate will have the following qualifications:
Excellent English reading, writing, and verbal communication skills;
A professional attitude and superior work ethic;
Ability to work well as part of a team and individually;
BS or higher degree in electrical or mechanical engineering, and 2-5 years of experience where the candidate's primary responsibility was the preparation and prosecution of patent applications in the electrical or mechanical arts.
Salary is competitive and commensurate with work experience. Insurance benefits and a 401(k) plan also are provided.
Positions are available in Houston and in the DFW Metroplex. Come join us in Texas where the winters are mild, the cost of living is affordable, and where there are no state income taxes!
Contact
Please submit resume, transcript, and technical writing samples in confidence to dallasresumes@dfw.conleyrose.com. In responding to this post, the candidate must include writing samples that include two patent applications and two responses to office actions that were drafted by the candidate and are publicly available.
Additional Info
Employer Type: Law Firm
Job Location: Plano or Houston, Texas