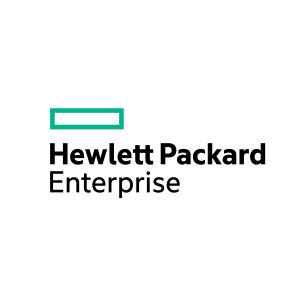 Hewlett Packard Enterprise (HPE) is an innovative, dynamic company with a rich past and a promising future. Started in a Palo Alto garage by Bill Hewlett and Dave Packard as Hewlett-Packard Company, HPE has continuously reinvented itself. Today, HPE is one of the world's leading technology companies and provides networking, servers, storage, IT and Cloud services, and software solutions for the next generation of IT infrastructure.
The effective management and leveraging of HPE's intellectual property, on behalf of HPE's global business units, across the full range of IP transactions, is a key function within HPE's Legal Department.
HPE's Legal Department is leading the way for in-house legal departments through our client-first orientation, unique approach to talent development, innovative use of tools and technology, and commitment to pro bono work.
In this individual contributor, intermediate level role you will report to the Director, IP Transactions & Counseling. The successful candidate will counsel and provide IP transactional support to business unit clients, the supply chain team, and to the IP sales and licensing team. The successful candidate will also support special projects as needed.
Responsibilities
Provide business-focused IP solutions to all levels of management within the supported client group. Handle complex IP and technology transactions such as joint development agreements, inbound and outbound licensing agreements, patent sales and licensing, patent pool and standards agreements, university and government collaboration agreements, NDAs and other IP agreements.
Support and drive the IP due diligence process in mergers, acquisitions and divestitures.
Responsibilities include agreement drafting, negotiation, and encumbrance review. Will perform infringement and evidence of use analysis and prepare, present and defend claim charts.
Communicate HPE's IP strategy effectively at all levels within HPE's organization and prevent loss of IP value by obtaining the best possible IP terms for HPE in a wide range of transactions.
Counsel clients on legal risks in a compressed-timeline, business-critical deal environment.
Prepare and review submissions to HPE's internal boards for escalation, review and approval of non-standard IP terms including those related to license agreements, participation in standards setting organizations and the like, patent pools and work on other non-product related IP out-licensing.
Experience and Qualifications 
5+ years proven experience and success in providing intellectual property transactional counseling in a high technology environment, including experience providing legal support for standards and patent monetization activities. Strong understanding of intellectual property law required.
Appropriate technical degree (EE, CS, Physics or equivalent)
Industry knowledge in appropriate technology fields (server, storage, cloud, networking, IoT, services, hardware and software) is desired
Strong team player with excellent collaborative and influencing skills.
Excellent communication skills, both verbal and written, including the ability to deliver executive level presentations and an ability to successfully interact with a wide variety of clients, business partners, competitors, opposing counsel and others.
Juris Doctor (JD) degree, Bar qualification
USPTO/EPO/JPO Admission (or equivalent)
Some travel may be required
Contact
To apply, please visit this website: https://careers.hpe.com/job/palo-alto/ip-transactions-and-counseling-attorney/3545/7560305.
Additional Info
Employer Type: Large Corporation
Job Location: Palo Alto, California; Houston, Texas; Fort Collins, Colorado