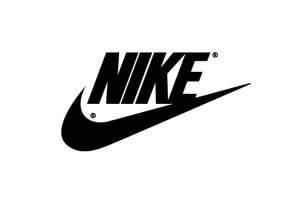 At Nike, innovation is in our blood. As a key member of the Nike Patent team, the Patent Expert will collaborate closely with our cutting-edge Apparel and Footwear innovation teams. To be successful, the Patent Expert will need to maintain a high level of awareness of current Nike innovations, development projects, production techniques, and materials.
Primary responsibilities will include monitoring innovation projects, researching utility patent application opportunities, directing the drafting and prosecution of patent applications by outside counsel, and working with the Nike Patent team, outside counsel, and innovators to drive the patent process. The Patent Expert will also monitor Nike's and its competitors' respective product launches to strategically build and align our patent portfolio.
The role will report to an Assistant General Counsel on the Patent team and will also assist Nike's IP Litigation and IP Transactions teams in a variety of other patent-related activities such as patent invalidation/opposition proceedings, freedom to operate assessments, portfolio mining, patent litigation matters, and the negotiation of IP-focused agreements.
To accomplish these important goals, the Patent Expert will possess a technical background (science/engineering) and a strong ability to interface with colleagues having a wide array of expertise in the areas of design, technology, engineering, and IP law in a dynamic environment.
Qualifications:
Bachelor's degree or above in science or engineering.
Registered to practice before the USPTO.
3-5 years of experience of patent drafting and/or prosecution, preferably in the chemical and/or mechanical arts.
Technical and/or patent experience in the fields of consumer products, footwear, apparel, and/or textiles; experience with knitting, weaving, and/or braiding technologies is highly desirable.
Preferred candidates will exhibit:
Ability to communicate patent and technology concepts in both written and verbal form.
Ability to adapt in a dynamic work environment.
Aptitude to understand new areas of technology.
Strong collaboration skills, organizational skills, multi-tasking skills, and attention to detail.
Ability to thrive in ambiguity and to self-manage/prioritize in a fast-paced environment.
Willingness to provide assistance outside of defined job description.
Contact
To apply, please visit this link: https://jobs.nike.com/job/beaverton/patent-expert/824/7954151.
Additional Info
Employer Type: Large Corporation
Job Location: Portland, Oregon