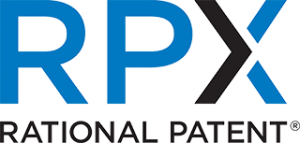 RPX Corporation is seeking a motivated individual to add to the success of its Patent Litigation and Marketplace Intelligence team. In this role, the Research Associate will conduct legal and more general research sufficient to describe and explain patent acquisitions, court filings, and litigation events through various forms of written work product. You will participate in the development and production of daily updates, weekly newsletters, and longer-term trend analyses.
About This Role
Conducts legal and more general research that illustrates and explains patent acquisitions, court filings and litigation events through various forms of written work product
Contributes to the development and production of daily updates, weekly newsletters, and longer-term trend analyses
Tracks daily ongoing developments of key patent-related litigation activity in state, federal, and ITC courts
Works with more senior team members to constantly refine and improve writing style
Stays abreast of developing patent risk/litigation/market activity to further inform content
About You
Education: Bachelor's degree in a research/writing-intensive discipline such as English, journalism, etc. Juris Doctorate or experience in the field of law (legal writer, litigation assistant, paralegal) is preferred.
Experience: Minimum 2 years' professional writing experience for a business or consumer audience. Familiarity with court dockets and ability to interpret court filings and orders.
Skills and Abilities
Ability to describe litigation parties, events, rulings through written work output and at various levels of sophistication and granularity
Ability to investigate and use learned industry knowledge to drive broader strategic objectives
Comfortable working under an editor and receptive to constructive feedback
Service-minded with ability to develop and build relationships with key partners internally and externally, with a focus on results
Willingness to adapt to the many changing requirements/needs of a dynamic, evolving company
A sound work ethic and ability to work in a team-centered culture
Capable to work with virtual, global teams
Excellent social, networking, and influencing skills
Motivated, enthusiastic, and dedicated with a willingness to take on additional
Shown history of success, ownership, and accountability
Confident personality supported by disciplined, logical thinking and fact-based, documented conclusions and opinions
Ability to demonstrate good judgment and execute against deliverables under deadlines and multiple priorities
Highly focused, organized, and meticulous with details
Excellent oral and written communications skills


Represents RPX in a manner consistent with its culture and values
Technical Skills
Proficiency using WordPress, SQL, and/or Salesforce
Strong proficiency with the Microsoft Office suite, including Word, Excel, PowerPoint, and Outlook
Preferred Competencies
Legal experience specific to patent law/litigation viewed favorably
Knowledge of financial reporting practices of publicly traded companies viewed favorably
Experience crafting, maintaining, and implementing style guides viewed favorably
RPX is an equal opportunity employer.
Contact
To apply, please visit this website: https://app.jobvite.com/j?aj=oyru8fwl&s=Patently-O.
Additional Info
Employer Type: Small Corporation
Job Location: San Francisco, California

RPX Corporation is the leading provider of a comprehensive suite of solutions to help companies manage the risks and costs that arise at any stage of their IP program. Founded in 2008, RPX provides cost-effective, predictable solutions to the IP counsel's most challenging problems by harnessing the power of our deep patent expertise, our client network, industry relationships, and a more commercial approach to resolving legal disputes. RPX acquires patents in the open market and out of litigation that could be used offensively against its clients and executes large-scale structured transactions on behalf of its clients. It also provides innovative patent litigation insurance and delivers in-depth market intelligence and strategic advisory services to its client network. At RPX, we are a team of go-getters who thrive in a fast-paced and dynamic environment. We're highly collaborative and believe that ideas and perspectives from a diverse set of internal and external stakeholders produce the best results. We rely on disciplined, logical, and organized thinking and planning to develop innovative solutions to our clients' complex intellectual property challenges. To learn more about RPX, visit www.rpxcorp.com.