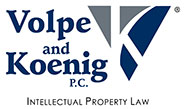 Volpe and Koenig, PC is seeking a patent attorney.
Responsibilities:
Preparation and prosecution of complex patent applications
Preparation of claim charts to products and standards, demonstrating infringement and validity Conduct IP related due diligence
Manage large docket of domestic and foreign prosecution
Develop portfolio strategies and effectively communicate with the client
Requirements:
Bachelor of Science in Electrical Engineering, Computer Engineering, Computer Science or similar (knowledge of wireless telecommunications, digital rights management, audio/video coding, semiconductor design and fabrication, and software is desired)
JD and admission to practice before the US Patent Office
3-5 years of Intellectual Property Law experience
Excellent patent analysis ability
Ability to interface independently with clients
Strong technical and legal background
Contact
Please submit your resume to the attention of Beth Collins at careers@vklaw.com. Please be very specific as to your technology experience.
Additional Info
Employer Type: Law Firm
Job Location: Philadelphia, Pennsylvania