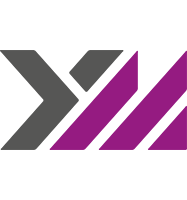 Yangtze Memory Technologies Corporation (YMTC) is an integrated-device-manufacturing (IDM) memory company with a focus on the design, production, and sales of 3D NAND flash memory chips. YMTC's Intellectual Property Department (IP) is seeking a highly motivated patent attorney.  In this role, Counsel will support the IP's efforts to build and maintain a high quality patent portfolio that furthers the goals of YMTC's dynamic business.  More specifically, the successful candidate will be responsible for personally drafting and prosecuting strategic, high quality patent applications, while supporting the department in a number of other activities critical for its success.
Key Responsibilities:
Drafting patent applications and office action responses
Managing patent applications throughout the patent lifecycle by working directly with YMTC's inventor community, personally drafting and prosecuting high quality patent applications for strategically important inventions, and interacting with worldwide patent offices to secure valuable patent coverage
Actively participating in YMTC's invention disclosure review process to help ensure that YMTC's best inventions are identified and patented
Analyzing pending patent applications to determine their value to YMTC and to formulate a global filing strategy
Collaborating with engineers in invention mining sessions, patent scrubs, and patent education sessions
Education And Experience Required:
A M.S. degree and/or advanced degree in Electrical Engineering or Physics. Strong academic credentials
A J.D. degree from an accredited US law school and admission to a state bar.
Admission to practice before the USPTO
A minimum of 3-year's working experience as a patent attorney in preparing and prosecuting patent applications
Contact
To apply, please send your resume, cover letter, and a recent writing sample, such as a published patent application and/or published Office Action response, to: weimin_shen@ymtc.com.
Additional Info
Employer Type: Large Corporation
Job Location: San Jose, California; Shanghai, China; or Wu Han, China