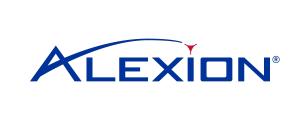 Alexion is seeking a patent attorney to address a full scope of global biopharmaceutical patent issues. The attorney in this position will partner with clients and other attorneys across multiple functional areas to build, maintain, defend and enforce the company's intellectual property interests. The work will include client counseling; patent preparation and prosecution; developing legal opinions with respect to patentability, validity and freedom to operate; supporting due diligence reviews; and intellectual property related transactional work.
Principal Responsibilities:
Provide IP support to clients within Research and Development, Business Development, Technical Operations and other functional areas through all phases of drug research, development and commercialization.
Build the company's intellectual property portfolio through strategic patent preparation and prosecution.
Partner with other members of the company's IP team to manage intellectual property risks within the company's programs and pipeline, including performing freedom-to-operate analyses and preparing opinions with respect to patent infringement and validity.
Support intellectual property due diligence on strategic transactions and perform intellectual property related transactional work.
Support intellectual property litigation (offense and defense), partnering with outside counsel, other in-house counsel and clients to efficiently achieve successful outcomes.
Educate clients on important intellectual property issues and forge strong client relationships that leverage opportunities to identify, create and protect valuable intellectual property.
Cooperate with management and colleagues to develop, implement and execute policies and practices that drive a proactive, business oriented IP program.
Qualifications:
At least 4 years of patent attorney experience with reputable, highly rated law firms and/or life sciences companies.
Excellent biopharmacuetical patent preparation and prosecution skills, with experience in global patent prosecution.
Registration to practice before the United States Patent and Trademark Office.
Experience counseling clients in biopharmaceutical research and development programs.
Understanding of intellectual property case law, rules and regulations.
Ability to develop pragmatic, business-centric approaches for managing intellectual property risks.
Ability to identify, analyze and render legal advice on complex intellectual property issues.
A global business enterprise view, with recognition of the potential commercial implications of an intellectual property issue within a region or country.
Clear potential to establish professional credibility with clients by delivering clear, concise and accurate advice, including the appropriate level of detail and anticipation of follow-up questions.
Passion and commitment to the practice of law.
Proven record of high integrity.
Education:
J.D. from a highly respected law school.
Advanced degree, preferably Ph.D., in chemistry, biochemistry, molecular biology, biotechnology, pharmacology or another discipline relevant to biopharmaceutical drug research and development.
Contact
Apply online by visiting this link: https://jobs.alexion.com/job/9340290/patent-counsel-associate-director-boston-ma/
Additional Info
Employer Type: Small Corporation
Job Location: Boston, Massachusetts