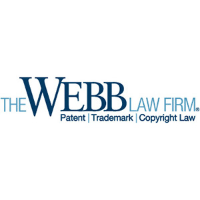 The Webb Law Firm, a highly-regarded Pittsburgh-based intellectual property boutique law firm with an international and national client base is growing and is seeking multiple lateral candidates with a technical background in one of the following areas to add to its team of more than 55 dedicated intellectual property attorneys: Chemistry, with knowledge of small molecule organic chemistry; Pharma; Computer Science; Engineering
Mechanical Engineering; Science / Metallurgy
Specifically, our Firm is seeking qualified candidates holding at least a Bachelor of Science degree in the above areas with a minimum of 3 years of experience as a patent attorney/ patent agent/ technical writer. Industry experience in pharma, chemistry, software development for web-based applications, mobile devices, or social media is a plus. Preference is given to those who are registered to practice before the USPTO.
Responsibilities include preparing and prosecuting patent applications (U.S. and international) and client counseling regarding patentability, infringement and validity, with significant opportunities to practice all aspects of IP law, including litigation, licensing and counseling.
Competitive compensation and benefits package along with a collegial, flexible working environment – including full-time, part-time and potentially remote working opportunities - make The Webb Law Firm a great career decision.
Contact
Interested candidates should send cover letter, resume, undergraduate and law school transcripts and a writing sample to: msomerhalder@webblaw.com.
Additional Info
Employer Type: Law Firm
Job Location: Pittsburgh, Pennsylvania