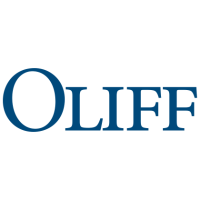 Oliff PLC, a full service IP Law firm with offices in Alexandria, Virginia, Charlotte, North Carolina, and St. Louis, Missouri is seeking Patent Attorneys with a background in Mechanical Engineering, Electrical Engineering, Computer Science or closely related fields.
Applicants should have at least two years of patent prosecution experience in a law firm. Patent drafting experience is required. Positions involve all aspects of patent prosecution, with opportunities for increasing levels of responsibility and movement into other areas of our IP practice. Competitive salary and benefits package. Oliff PLC is an equal opportunity employer.
Job Type: Full-time
Contact
Please submit a cover letter and resume to hr1@oliff.com (updated) for consideration. Applicants may also submit cover letters and resumes to our provided email.
Additional Info
Employer Type: Law Firm
Job Location: Alexandria, Virginia; Charlotte, North Carolina; or St. Louis, Missouri