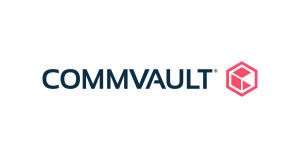 Commvault is seeking a talented Patent Counsel experienced in software patent portfolio generation, as well as advising legal and business teams, to join our dynamic and expanding legal department.  The attorney will be based at Commvault's global headquarters in Tinton Falls, NJ and report directly to the Chief IP Counsel.
Position Responsibilities Include:
Work closely with internal teams to identify new inventions
Manage a significant personal docket to prepare and prosecute high-quality patent applications protecting Commvault's products and services worldwide
Closely supervise outside counsel responsible for aspects of Commvault's patent portfolio
Provide infringement, validity, and freedom to operate opinions based on prior art search results and other analysis
Identify strategic business value and market dynamics associated with various technologies and competing products
Advise internal stakeholders at various levels regarding IP issues
Provide IP support as a member of cross-functional legal teams in licensing, litigation, and other matters
Position Requirements Include:
Partner-track or equivalent in-house attorney with 4+ years of patent prosecution experience at a large law firm or major corporation
Registered to practice before the USPTO
BS and/or advanced degree in Electrical Engineering, Computer Engineering, Physics, Computer Science, or equivalent work experience in the software field
JD from a top-tier ABA-approved law school
Proven track record of extensive successful software patent prosecution
Patent prosecution experience in non-US jurisdictions
Prior non-legal work experience in software development is a plus
Superior academic credentials
Excellent written and spoken English
Exceptional professionalism, communication, personal integrity, and interpersonal skills
Ability to work with clients in team-oriented partnerships to achieve outstanding results
Flexibility to accept diverse challenges in a fast-paced high tech environment
Proactive and self-sufficient practice management skills
Strong attention to accuracy and detail in all aspects of responsibilities
A positive attitude, a dynamic personality, and a creative spirit
Contact
To apply, please visit this link: https://jobs.smartrecruiters.com/Commvault/743999697361634-patent-counsel. Please be sure to send all applications with a resume, cover letter, and undergraduate plus law school transcripts.
Additional Info
Employer Type: Small Corporation
Job Location: Tinton Falls, New Jersey