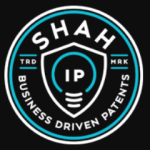 Shah IP Law, PLLC has an immediate need for 2-3 Patent Agents or Patent Attorneys with at least 2 years of experience in patent preparation, and patent prosecution. Candidates must possess top-notch writing skills, strong analytical abilities, and excellent academic credentials.
Responsibilities:
Write new patent applications for filing at USPTO.
Draft responses to USPTO office actions.
Perform publication clearance reviews.
Draft cease and desist and pre-litigation communication.
Perks:
Remote work - work from anywhere at anytime
Relaxed schedule - we work in a relaxed and focused way to get client work done. We don't expect billable work to take priority over everything else. Instead we schedule deadlines far in advance to give us enough time to work through client expectations. We also believe in focused work--we won't inundate you with meetings and other non-billable work that saps focus. Instead, we complement your schedule, and help you get things done efficiently.
BigLaw pedigree - attorneys at the firm have worked in BigLaw and take pride in creating work product that rivals and improves on work that they've done in BigLaw. This is an excellent opportunity to up-level your drafting and prosecution skills.
Opportunity to go full-time - for those who are interested and a good fit, we offer a pathway to full-time work.
Compensation:
Initial term will be on contract basis. Pay commensurate with experience.
Opportunity to work part-time or full-time is available if desired.
Contact
For immediate consideration. Please submit a resume, a cover letter, and a transcript or a writing sample to jobs@shahiplaw.com.
Additional Info
Employer Type: Law Firm
Job Location: Telecommute