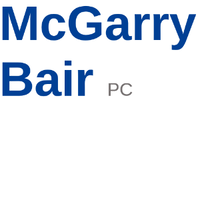 McGarry Bair is seeking individuals who have experience in the management and coordination of trademark, copyright, and brand matters. The position includes U.S. and foreign trademark clearance, prosecution, licensing, due diligence, enforcement, TTAB practice and domain name disputes.
Qualifications
Qualified candidates will have superb communication and writing skills, and a commitment to excellence. The best person for the job is able to succeed in a casual work environment with a client-focused, yet highly professional culture. You should enjoy working with small teams while being independently responsible for your individual tasks. We need a problem solver who is strategically agile, who enjoys variety, who is quick to learn and adapt, and who is unafraid to work intensely with quick responsiveness to rapidly changing client demands.
McGarry Bair PC is an Intellectual Property law firm in Grand Rapids, MI, specializing in all aspects of intellectual property law world-wide, including obtaining, enforcing, and defending patents, copyrights, trademarks, trade secrets, and agreements. Our prime directive is responsive client service, which we accomplish with a team of hard-working and intelligent people who appreciate a relaxed, blue-jean culture, yet are able to thrive in an independent and sometimes intense work environment. Our office is in the heart of downtown Grand Rapids, a vibrant and growing city.
McGarry Bair is committed to creating a diverse environment and is proud to be an equal opportunity employer. All qualified applicants will receive consideration for employment without regard to race, color, religion, gender, gender identity or expression, sexual orientation, national origin, genetics, disability, age, or veteran status.
Contact
To apply, please email us at: amh@mcgarrybair.com. Please include your transcripts and writing samples.
Additional Info
Employer Type: Law Firm
Job Location: Grand Rapids, Michigan