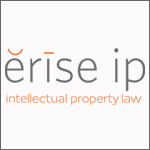 Erise IP, P.A. is seeking a patent attorney or agent for their Kansas City offices. Roles and responsibilities for this position include preparation of patent applications, working with patent examiners at the U.S. Patent Office to obtain allowed patents, review of technology fields to learn about the market and technologies for our clients, and other technical aspects of patent matters.
Responsibilities include:
Performing "prior art" searching to locate patents and other technical information relevant to a client's invention
Preparing patent applications
Analyzing patents to determine the uniqueness of a client's invention to prior patents
Preparing arguments to the Patent Office on why an invention is patentable based on its technical requirements
Two to three years of patent prosecution experience preferred.
Apply via email to:
jason.gorden@eriseip.com
Additional Info
Employer Type: Law Firm
Job Location: Kansas City