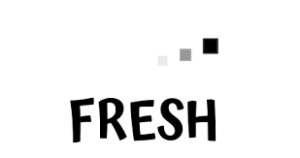 Fresh IP PLC is seeking an experienced patent attorney with a significant portable book of business to join our friendly team and rapidly growing practice. Your responsibilities would include supervising associate-level attorney prep/pros and opinion work, as well as assisting with business development activities. You can fully service your own clients, or utilize the assistance of our associate-level attorneys. The firm has offices in Reston, VA and Cambridge, UK, but all team members can work remotely utilizing our reliable and cutting-edge cloud-based software systems.
Our outstanding team of support staff handles everything administrative (and paralegal-level) so you can focus on high-value work and business development activities. We service a wide-range of clients, primarily for preparation/prosecution, with a particular emphasis on foreign and mid-size clients, which we focus on for our existing business development efforts. We are growth-oriented and will assist you with marketing and business development, utilizing analytics, custom firm-developed software tools, and experienced support staff. Despite all the support, our partners retain a very high percentage of their client billings.
The ideal candidate is a registered patent attorney with a significant portable book of business and 5-10 years of experience with patent prosecution. Excellent work product is essential. You must be able to supervise associate work and maintain an extremely high quality level. Experience/background in chemical, EE, biotech, and/or software a plus. Solos who could use assistance with admin/staffing could be a natural fit, as well as existing law firm partners or near-partner-level associates looking for a better platform for business development and growth.
Apply via email to:
cliff@freship.com
Please include a work sample with your resume.
Additional Info
Employer Type: Law Firm
Job Location: remote