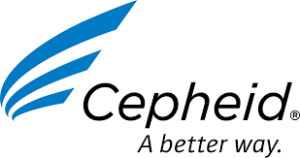 Cepheid is searching for a creative, dynamic and collaborative registered Patent Agent to join the IP legal team. The team is responsible for executing and developing Cepheid's intellectual property strategy relating to its molecular diagnostics platform, as well as assisting with general legal matters.
The ideal candidate will thrive in a fast-paced environment and be capable of developing a comprehensive understanding of Cepheid's technology while working closely with R&D and product development teams. Experience working on global teams is beneficial and the successful candidate will be expected to understand the importance of operating with a global mindset and model global and cultural sensitivity.
Essential Job Responsibilities:
Develop and implement national and international patent prosecution strategies
Assist with the drafting and filing of new patent applications
Work closely with outside counsel to prepare responses to office actions on existing US and international patent filings
Coordinate activities with outside counsel and foreign patent associates
Confer with the company's scientists and product development teams to identify patentable inventions
Conduct prior art searches, analyzing patents and assist in the preparation of freedom-to-operate opinions
Assist in due diligence projects in connection with a range of strategic transactions, including significant collaborations and M&A transactions
Attend R&D and/or product development meetings to serve as a liaison for the IP team
Identify, analyze and monitor 3rd party patent filings and technical literature.
Minimum Requirements:
Registered to practice in front of the USPTO.
Bachelors degree with at least 5 years relevant experience or a Masters Degree with at least 3 years relevant experience, including at least 2 years of experience in preparation and prosecution of patent applications and IP strategy and portfolio management.
Strong scientific background, preferably an advanced degree (or equivalent lab experience) in a biological science, biochemistry, chemistry, mechanical engineering, biomedical engineering or other field relevant to life sciences, medical diagnostic or medical device industry.
Comprehensive understanding of USPTO patent prosecution practices, rules, regulations and strategies.
Experience with global patent prosecution strategy and process.
Apply online at:
https://jobs.danaher.com/global/en/job/R1136870/Patent-Agent
Additional Info
Employer Type: Large Corporation
Job Location: Sunnyvale, CA