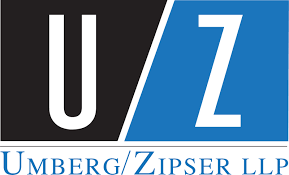 Umberg Zipser LLP is a premier business litigation and intellectual property boutique law firm. Drawing on decades of experience in some of the nation's largest and most prestigious law firms, as well as national and state government service, our lawyers are recognized for providing exceptional legal work product and service. We have the ability to meet our clients' unique needs by offering a range of flexible billing arrangements that promote efficiency and predictability.
Prefer someone with at least 2 years experience as a registered patent agent prosecuting patent applications in the life science space. Prefer someone with Masters or Ph.D. degree in biology, chemistry, or related field with deep understanding of cell biology, immune biology, cancer vaccines, and molecular biology. Prefer someone with excellent writing, analytical, technical, and critical-thinking skills requiring an aptitude for detail, precision, and logic with comprehensive knowledge of patent prosecution process. Someone must be friendly and enjoy working in a cooperative environment.
Apply via email to:
mtsang@umbergzipser.com
Please submit your resume and writing samples of office action responses or applications if possible.
Additional Info
Employer Type: Law Firm
Job Location: Irvine, CA (remote/flexible)