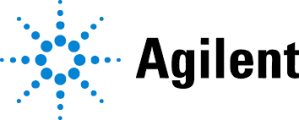 Agilent inspires and supports discoveries that advance the quality of life. We provide life science, diagnostic and applied market laboratories worldwide with instruments, services, consumables, applications and expertise. Agilent enables customers to gain the answers and insights they seek -- so they can do what they do best: improve the world around us. Information about Agilent is available at www.agilent.com.
Summary:
Agilent's Legal Department is seeking an experienced patent attorney to join our Intellectual Property team. The role will support Agilent's Diagnostics & Genomics Group in areas related to development and commercialization of next generation cancer detection, monitoring, and diagnostics products, as well as technologies involving molecular & cellular biology, biopharma services and companion diagnostics. Responsibilities will include strategic IP planning, competitive patent analysis & product clearance reviews, innovation capture & patent prosecution, transactional support & license negotiation, and business partnering & counseling addressing a variety of intellectual property issues.
This position can be performed anywhere in the US.
The salary range for this position may differ based on your actual work location. For CO, the salary range is $163,507 and $266,125.
Qualifications:
JD Degree or equivalent, membership in good standing of the California Bar (or member in good standing of another state).
Admission to practice before the U.S. Patent & Trademark Office.
Advanced degree in molecular biology, biochemistry, bioengineering or related discipline.
Experience:
At least 8-10 years in-house or law firm experience, including having written and prosecuted a significant number of patent applications and having the ability to critically review patent applications, manage external patent counsel, and undertake & manage a variety of intellectual property matters.
Familiarity with nucleic acid isolation techniques, sample library preparation, next generation sequencing, targeted genetic analysis, nucleic acid & antibody-based companion diagnostics.
Skilled patent prosecutor able to effectively manage large, active, and complex patent portfolios.
Substantive experience with freedom-to-operate searches, product clearance reviews, and competitive landscaping.
Experience in developing opinions for noninfringement and invalidity, as well as supporting transactional & licensing-related projects.
Experience in litigation support, inter partes reviews and Oppositions also desirable.
Demonstrated ability to communicate effectively and work independently as well as in a team environment.
Ability to exercise good judgment and decision making to provide clear, informed and sophisticated counseling to business partners and executive leadership teams.
Apply online at:
https://recruiting.adp.com/srccar/public/RTI.home?c=2167807&d=External&r=5000721389206#/
Additional Info
Employer Type: Large Corporation
Job Location: San Francisco, CA