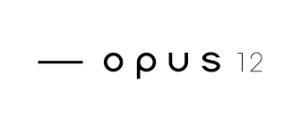 Opus 12 is a Berkeley, California based startup focused on recycling CO2 into higher-value products. We are passionate about green chemistry and a shared vision to re-write the story of waste carbon dioxide. Our team partners with industry leaders in electrolysis and plant design to implement our technology at scale.
We are currently hiring for a Director of Intellectual Property to manage and grow our IP portfolio.
Job Brief:
As the Director of IP, you will work with Opus 12 engineers and researchers to identify innovations and coordinate with outside counsel to prepare, file, and prosecute patent applications. In this role you will also work with partner contracts where the primary concerns relate to IP development.
What You Will Do:
Develop and oversee Opus 12's intellectual property strategy
Take primary responsibility in communicating with and directing activities of outside counsel
Actively assist in preparing, filing, and prosecuting domestic and foreign patent applications
Work with the technical team to identify patentable innovations and draft invention disclosures
Become familiar with and keep abreast of the competitive landscape related to CO2 electrolysis technology
Educate and train other employees on intellectual property protection
Communicate IP strategy and status of portfolio to the management team
Review contracts with partner organizations and work with outside counsel when necessary to negotiate IP and other terms
Who You Are:
3+ years of experience managing an international patent portfolio
5+ years of experience preparing and prosecuting patent applications
Patent agent or attorney preferred
You have a Masters or PhD degree in a STEM field
You are familiar with electrochemical technologies (e.g. batteries, fuel cells, electrolyzers)
You have outstanding verbal and written communication/presentation skills
You are adept at working with cross-functional teams and multiple stakeholders
Opus 12 Benefits:
Medical, dental, and vision coverage
Paid sick days and vacation
Competitive salary and equity compensation commensurate with experience
Diverse and inclusive work environment
Apply online at:
https://opus12.applytojob.com/apply/5I226j1h96/Director-Of-Intellectual-Property
Please submit a resume. Cover letters also welcomed but not required.
Additional Info
Employer Type: Small Corporation
Job Location: Berkeley, CA