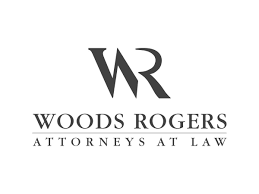 Woods Rogers PLC is seeking a USPTO Registered Patent Attorney to join our Intellectual Property Practice Group.
Requirements:
Two to five years minimum of experience drafting, filing, and prosecuting patent applications.
Transferable book of annual business over $100K in collectibles.
Candidate must be willing to assist and take initiative with marketing opportunities in and around Virginia.
Competitive salary and excellent benefits in an entrepreneurial environment for a rapidly growing patent practice in either Charlottesville or Richmond.
If you are interested in joining our collaborative and innovative team, please forward your letter of interest (including patent prosecution and related highlights) and resume to:
Attorney Recruiting
Woods Rogers PLC
P.O. Box 14125
Roanoke, VA 24038-4125
Fax: (540) 322-3903
Email: recruit@woodsrogers.com
Additional Info
Employer Type: Law Firm
Job Location: Charlottesville, VA