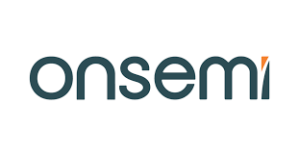 onsemi is seeking a patent attorney to join the Intellectual Property Legal Department team, located in Phoenix, Arizona. As a Corporate IP Counsel, you will be responsible for helping develop onsemi's patent portfolio and for implementing the company's intellectual property strategy in close coordination with one or more of onsemi's business units.
Performance Objectives:
The successful candidate will have the opportunity to:
Develop and implement evolving corporate intellectual property strategy
Actively manage the invention disclosure process for inventions from onsemi's engineering community, including by participating in patent committees, supervising outside counsel in the drafting and prosecution of new patent filings, and so forth
Perform competitive analysis and landscape studies related to the company's products
Conduct new product clearance activities including non-infringement and invalidity analyses
Assist with a wide variety of other intellectual property matters including IP litigation support, drafting and negotiating IP agreements, mergers and acquisition diligence, patent monetization, portfolio analytics, budgeting, and more
Qualifications - External:
J.D. degree from an A.B.A. accredited law school, and membership with at least one state bar
Admission to practice before the U.S. Patent and Trademark Office
3+ years of experience as a patent attorney
Bachelor's (or higher) degree in Electrical Engineering or physics, preferably with a strong technical background involving integrated circuits, semiconductor device physics, and semiconductor manufacturing technologies
Fluency in written and spoken English
Excellent written and verbal communication skills with both technical and non-technical audiences
onsemi (Nasdaq: ON) is driving disruptive innovations to help build a better future. With a continued focus on the automotive and industrial end-markets, onsemi is accelerating change and driving disruptive innovation towards a sustainable ecosystem in high-growth megatrends such as vehicle electrification, advanced safety, alternative energy and factory automation. With a highly differentiated and innovative product portfolio, onsemi creates intelligent power and sensing technologies that solve the world's most complex challenges and leads the way in creating a safer, cleaner, and smarter world. Today, the industrial and automotive end-markets are responsible for two-thirds of global greenhouse gas emissions, providing an immense opportunity for onsemi to do its part in achieving a net-zero economy with its intelligent power and sensing technologies. Climate change presents not only a risk to the environment, but also opportunities for innovative business solutions, and onsemi is committed to applying its research and design expertise and adapting its own operations to achieve net-zero emissions by 2040.
Apply online at:
https://bit.ly/3C5z9Jk
Additional Info
Employer Type: Large Corporation
Job Location: Phoenix, Arizona