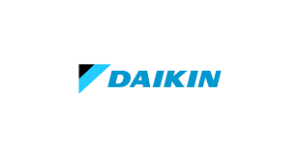 Daikin NA, a large corporation in Waller, TX, is seeking an IP attorney.
Responsibilities may include;
Evaluation of invention submissions
Inventor counseling and training; Counsel key technical and business personnel on IP portfolio development and strategies adversarial proceedings, competitive IP and commercial activities, and licensing opportunities.
Management of U.S. and foreign patent preparation and prosecution
Advising business clients on IP matters; and drafting
Reviewing and negotiating intellectual property-related agreements
Acquire detailed understanding of the technologies and products of the business.
Conduct, direct and analyze patent searches and render opinions on validity, non-infringement and patent avoidance of third-party patents.
Provide patentability evaluation of IP related to internal or external projects.
Monitor scientific and patent literature for patentability and strategic purposes.
Assist in managing intellectual property due diligence to support business development transactions and company financing.
Manage external relationships with outside patent and legal counsel, collaborators, and business partners
Lead or participate in the drafting, reviewing and negotiation of legal agreements covering intellectual property rights, including material transfer, professional services, research, collaboration, and license agreements, and manage external counsel with respect to the same.
Provide general legal advice in relation to on-going collaborations with third parties
Provide ad hoc general legal support as required.
Apply online at:
https://jobs-daikincomfort.icims.com/jobs/18078/ip-attorney/job?mode=view&mobile=false&width=553&height=500&bga=true&needsRedirect=false&jan1offset=-360&jun1offset=-300
Additional Info
Employer Type: Large Corporation
Job Location: Waller, TX