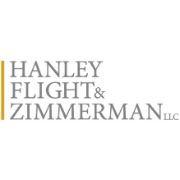 Hanley, Flight & Zimmerman, LLC (HFZ), a boutique intellectual property law firm, is looking for an experienced Foreign Filing Paralegal with five (5+) years of experience to lead its Foreign Filing practice.
HFZ's Foreign Filing Paralegal will be responsible for overseeing the firm's Foreign Filing docket, preparing and filing PCT applications and US national phase filings; timely seeking foreign filing licenses, and instructing overseas attorneys on PCT nationalizations and Paris Convention filings, working statements etc.
Skills and Experience Required:
Drafting Patent Cooperation Treaty forms and filing all stages of PCT applications.
Monitoring the firm's Foreign Filing docket and communications with foreign attorneys and in-house teams to proactively make sure all deadlines are met.
Acquiring certified documents from the USPTO as needed.
Ability to work independently and meet deadlines.
Strong written and verbal communication skills.
Education and Experience:
Minimum 5 years of PCT and national patent filing prosecution experience.
Proficient with Microsoft Office Suite.
Knowledge of foreign patents, PAIR and PCT.
 $85,000 per year plus benefits including:
401(K) plan
Liberal remote work policy
Health, disability, and life insurance.
Vision and dental insurance available.
Please apply by submitting your resume and academic transcripts along with a cover letter to: https://hfzlaw.com/recruit (Foreign Filing Paralegal position) ATTN: Bill O'Connor, Recruitment Manager.
Additional Info
Employer Type: Law Firm
Job Location: Chicago, IL