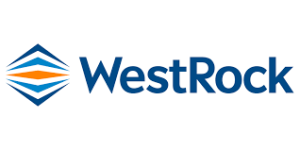 WestRock, a large corporation, is looking for an experienced patent agent for our in-house intellectual property team, which currently is made up of two attorneys, a patent agent, and two paralegals.
Responsibilities will include:
Drafting and prosecuting U.S. patent applications and working closely with outside counsel to prosecute international patent applications.
Collaborating with designers, engineers, and other technical personnel to understand new inventions and to implement drafting and prosecution strategies to ensure appropriate patent protection.
Conducting searches and providing analyses to support freedom-to-operate, infringement, invalidity, and other opinions.
Providing key business leaders with intelligence on competitor's patent activities.
Assisting product teams to navigate complex patent landscape, including identifying creative "design-around" solutions to competitor's patents.
Assisting in-house counsel with patent portfolio management.
What you need to succeed:
Admitted to practice before the U.S. Patent and Trademark Office.
Knowledge of USPTO and WIPO rules and procedures.
Undergraduate degree in engineering or similar technical field, preferably chemical engineering or materials science.
3+ years of experience as a patent agent in a law firm or corporate law department.
Experience with patent search platforms, such as Thomson Innovation and PatSnap or similar.
Strong interpersonal skills to work as part of a diverse team, and willingness to assist others.
Ability to work independently with minimal supervision.
Excellent written and oral communication skills.
Excellent organizational and prioritization skills to manage and meet deadlines.
Ability to work in a fast-paced and challenging environment.
Ability to meet new challenges with an open mind and an optimistic response.
Strong analytical and problem-solving skills and attention to detail.
What we offer:
​Corporate culture based on integrity, respect, accountability and excellence
An attractive salary reflecting skills, competencies and potential comprehensive benefits, including healthcare and 401k
A career with a global packaging company where Sustainability, Safety and Inclusion are business drivers and foundational elements of the daily work
Apply via email to:
tonii.walker@westrock.com
Additional Info
Employer Type: Large Corporation
Job Location: Remote