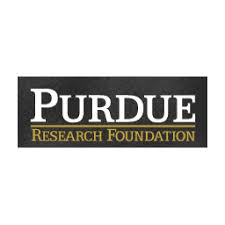 Purdue Research Foundation is seeking a Patent Counsel or Patent Agent to work in West Lafayette, IN
Essential Functions:
Perform prompt and competent analyses of intellectual property (IP) protection strategies to enable timely technology transfer of Purdue IP in the pharmaceutical, biomedical and life sciences arts.
Evaluate and implement strategies for the protection of IP in a manner that maximizes commercial and licensing potential.
Work cooperatively with Purdue inventors and Office of Technology Commercialization (OTC) licensing staff to evaluate technology-based innovations for appropriate IP protection.
Prepare and file patent applications with the US Patent and Trademark Office (USPTO) and register copyrights with the US Copyright Office.
Prosecute patent applications pending with the USPTO and work with foreign associates to prosecute corresponding pending patent applications worldwide.
Engage outside counsel on patent prosecution matters and coordinate, manage and account for budget expenditures associated with all assigned project-related activities.
Additional Responsibilities:
Work cooperatively with OTC business development managers in the evaluation of intellectual property landscapes.
Assist in due diligence of legal matters relating to any OTC matter.
Represent Purdue and OTC with national organizations, associations and groups related to university commercialization.
Provide the OTC business development team with expertise and advice of IP licensing.
Knowledge, Skills and Abilities:
Ability to read blueprints.
Registered with US Patent and Trademark Office.
Member of Indiana or a reciprocating state Bar in good standing.
Strong working knowledge of intellectual property transactions including licensing required.
Knowledge of technology transfer within industry and/or academia required.
Strong diplomatic skills required.
Legal contract comprehension preferred.
Commitment to higher education and the values of scientific research and discovery for societal benefit.
Excellent organizational, problem-solving, computer, written/verbal communication skills required.
Ability to work independently as well as in a team environment.
Candidate must be comfortable interacting with people from varied disciplines and with managing multiple complex projects.
Occasional travel required.
Must be self-motivated, enthusiastic, detail-oriented, able to manage/coordinate multiple tasks, and able to work collaboratively and successfully with different sectors, including co-workers, academic scholars, entrepreneurs and industry executives.
Excellent verbal and written communication skills.
Strong work ethic and ability to work effectively with peers.
Excellent Microsoft Office skills required.
Frequent travel and driving PRF vehicles required.
Valid Indiana driver's license required.
Regular and reliable attendance are requirements of this position.
Education/Experience:
Bachelor's degree in chemistry, biology, or other life science-related fields.
MS or PhD preferred.
JD preferred.
3-5 years of direct patent application drafting and prosecution before the USPTO in pharmaceutical, biomedical or life sciences arts preferred.
Experience as patent agent and/or patent attorney will be considered.
If you are interested in applying, please click here to begin the process: https://www.applyatprf.com.
The application deadline is Friday, January 7, 2022. A criminal conviction check and negative controlled substance test are required for employment in this position.
Purdue Research Foundation is an equal opportunity, affirmative action employer. PRF views, evaluates, and treats all persons in all Foundation-related activities solely as individuals on the basis of their own personal abilities, qualifications, and other relevant characteristics. All qualified applicants for employment will receive consideration without regard to race, religion, color, gender, national origin or ancestry, genetic information, marital status, parental status, sexual orientation, gender identity and expression, disability, or status as a veteran.
Additional Info
Employer Type: Non-Profit
Job Location: West Lafayette, IN