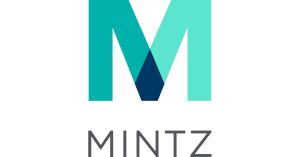 Mintz is looking for a patent agent or associate with at least three years of patent prosecution experience and a technology background in electrical engineering, computer science, and/or computer engineering. Specific duties include:
Reviewing invention disclosure documents and conducting invention disclosure meetings
Conducting prior searches, reviewing references and analyzing patentability
Drafting patent applications
Reviewing USPTO office actions, formulating response strategies, conducting examiner interviews, and drafting and filing responses
Managing U.S. and foreign dockets
Analyzing patents in connection with due diligence and/or freedom to operate analyses
Collaboration with team members is an important component of any role at Mintz. Therefore, the firm encourages working from the office approximately 60% of the time in accordance with the firm's published guidelines.
Qualifications:
At least three years of patent prosecution experience
USPTO admission
Bachelor's degree in electrical engineering, computer science, computer engineering, or related field of study
Graduated with a JD or LLM from an ABA accredited law school
Admitted to or eligible for admission to the California, MA, DC, or NY bar
Prior work experience in a law firm strongly preferred
Excellent written and verbal communication skills
A high level of professionalism in working and engaging with demanding clients
Ability to balance and prioritize multiple competing priorities and responsibilities, be highly organized and exercise extreme attention to detail
Ability to collaborate and work effectively in team settings
Absent an exemption required by law, each Mintz employee is required to be fully vaccinated against COVID-19
About the IP Patent Prosecution Section
Our patent prosecution team takes our clients' strongest innovations and efficiently crafts patents to obtain protections in mission-critical jurisdictions. We work with leading innovator clients developing cutting-edge technologies. We have a deep bench of associates, patent agents and technical advisors to draft applications, respond to office actions and conduct examiner interviews. We help clients identify innovations, develop prosecution strategies and ensure quality control — providing critical guidance to help clients succeed.
Mintz is an Am Law 100 law firm with over 500 attorneys serving clients worldwide. Our attorneys combine legal, business, and industry insight to help navigate shifting challenges. We advise business leaders, entrepreneurs, and investors on pivotal deals, disputes, and regulatory matters within our core practice areas — Transactional, Intellectual Property, Litigation & Investigations, and Regulatory & Advisory. We are strategically located to meet the needs of our clients, with offices in Boston, Los Angeles, New York, San Diego, San Francisco, DC and London.
Please submit cover letter and resume/CV at:
https://careers.mintz.com/viRecruitSelfApply/ReDefault.aspx?FilterREID=4&FilterJobCategoryID=1&FilterJobID=1417
Additional Info
Employer Type: Law Firm
Job Location: Boston, New York, Washington DC, Los Angeles, San Diego, San Francisco