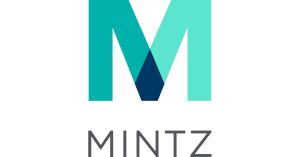 Mintz is looking for a patent agent or associate with at least two years of patent prosecution experience and a technology background in computer science, computer engineering, and/or electrical engineering. Candidates should have experience in one or more of the following technologies: machine learning, artificial intelligence, and image & signal processing. Specific duties include:
Reviewing invention disclosure documents and conducting invention disclosure meetings
Conducting prior searches, reviewing references and analyzing patentability
Drafting patent applications
Reviewing USPTO office actions, formulating response strategies, conducting examiner interviews, and drafting and filing responses
Managing U.S. and foreign dockets
Analyzing patents in connection with due diligence and/or freedom to operate analyses
Collaboration with team members is an important component of any role at Mintz. Therefore, the firm encourages working from the office approximately 60% of the time in accordance with the firm's published guidelines.
Apply online at:
https://careers.mintz.com/viRecruitSelfApply/ReDefault.aspx?FilterREID=4&FilterJobCategoryID=1&FilterJobID=1416
Please include cover letter and resume/SV with your submission.
Additional Info
Employer Type: Law Firm
Job Location: Boston, New York, Washington DC, Los Angeles, San Diego, San Francisco