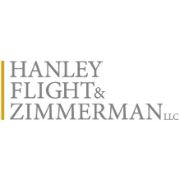 Hanley, Flight & Zimmerman, LLC (HFZ), a boutique patent law firm with its main office in Chicago, is looking to expand its team with talented and experienced legal assistant and paralegal professionals with 2-4 years of experience and a demonstrated ability to work independently within a team-oriented environment. HFZ's patent legal assistants and paralegals are responsible for supporting the preparation, filing, and prosecution of U.S. and foreign patents. The successful candidate must be able to work on his/her own initiative under limited supervision and must be comfortable handling administrative aspects of U.S. patent prosecution; monitoring and assisting practitioners in meeting docketed filing deadlines; managing electronic files, and handling client correspondence. A legal assistant typically works with one to three patent practitioners. HFZ has a liberal remote work policy permitting the successful candidate to choose to work in the office, remotely or a combination of remote and physical work attendance.
Experience & Skills Required:
Must have 2-4 years of patent prosecution experience working within a law firm under the supervision of patent attorneys.
Experience with EFS / PAIR/Patent Center
Proficiency in Word, Outlook, Excel, and Acrobat.
Strong oral and written communication skills.
Excellent attention to detail.
The ability to work independently and cooperatively.
Benefits:
Salary Commensurate with Experience
Benefits
Health, dental, vision, disability, and life insurance available
401K plan
Hybrid/Remote flexibility.
Please apply by submitting your resume and academic transcripts along with a cover letter to our website https://hfzlaw.com/recruit
Hanley, Flight & Zimmerman, LLC is committed to diversity as a core value of the firm. We continue to build an inclusive culture that encourages, supports, and celebrates the diverse voices of our employees. A diverse and inclusive workforce enriches our work experience and enhances the value of our legal services. HFZ is an Equal Opportunity/ M/F/Vet/Disabled Employer
Additional Info
Employer Type: Law Firm
Job Location: Chicago, IL