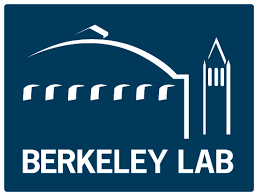 Lawrence Berkeley National Laboratory is seeking a Patent Paralegal to work in Berkeley, CA.
What You Will Do:
Prepare legal documents required for patent filings, including:
Patent and fee transmittals for U.S. patent filings;
Patent Cooperation Treaty filings;
Application Data Sheets, Assignments, and Oaths/Declarations for U.S. patent filings;
Powers of attorney, both U.S. patent and Patent Cooperation Treaty filings;
Information disclosure statements;
Petitions for fee extensions;
Requests for Continuing Examination; and
Patent and patent application assignments and assignment recordation forms.
Other Responsibilities:
Prepare and submit legal documents for various government agencies, including the U.S. Department of Energy (DOE) and Department of Health & Human Service (National Institutes of Health), using electronic filing submission processes (iEdison) within specific timelines.
Manage legal requests and correspondence with the DOE, including elections of title, requests for extension of time letters, and discontinuance letters.
Advise Intellectual Property Office (IPO) staff and attorneys, government agencies, licensees, joint patent owners, and internal Berkeley Lab clients on the status and prosecution of patent applications.
Coordinate outside counsel, IPO attorney and staff, and inventor responses to legal notices or requests from various patent offices and government agencies.
Review invention funding sources and determine reporting per DOE, federal agency, and University of California (UC) requirements.
Assist attorneys in preparation of U.S. and foreign patent office responses, such as responses to Office Actions and Restriction Requirements, and responses to other notices or requests from U.S. and foreign patent offices.
Review and docket in intellectual property databases Office Actions, other patent office communications, and related patent documents received from the U.S. Patent and Trademark Office, foreign associates, and outside counsel.
Provide Contracts Officers with analysis of funding sources and background intellectual property on DOE agreements (Cooperative Research and Development Agreements (CRADA) and Strategic Partnership Projects (SPP) agreements).
Additional Responsibilities:
Manage and report annuity deadlines to IPO staff.
Implement specific administrative requirements for IPO data management.
Assist in gathering data and reports for various internal clients for reporting to various parties.
What is Required:
Minimum two years of related experience and an undergraduate degree, or equivalent combination of education and experience.
Experience with patent docketing databases (e.g., CPI), Microsoft Word, and Microsoft Excel.
Extensive knowledge of U.S. Patent and Trademark Office procedures and requirements.
Ability to work cooperatively with internal and external patent professionals, and with LBNL & non-LBNL scientific and administrative staff.
Understanding of industry practices.
Proven analytical skills and ability to use good judgment in solving problems.
Excellent planning and organizational skills.
Excellent oral and written communication skills.
Desired Qualifications:
Paralegal certificate from an ABA-approved program.
Formal training in paralegal work.
Experience with intellectual property databases (e.g., Sophia).
Knowledge of DOE/UC procedures and requirements, and/or understanding of Berkeley Lab policies and procedures.
Apply directly online at http://50.73.55.13/counter.php?id=228162 and follow the on-line instructions to complete the application process.
Additional Info
Employer Type: Law Firm
Job Location: Berkeley, CA