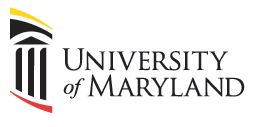 University of Maryland is seeking to hire an Intellectual Property (IP) Manager to oversee its  voluminous and diverse portfolio of intellectual property rights.
The IP Manager is responsible for managing, identifying, obtaining, and maintaining appropriate intellectual property protection by
analyzing invention disclosures, understanding invention features, providing analysis and recommendations, and performing substantive and procedural tasks associated with the filing, protection, and maintenance of intellectual property on assigned cases;
monitoring and updating intellectual property records for completeness and accuracy;
ensuring timely communication and that filing and response due dates are met; and
providing reporting metrics for UMD's IP portfolio.
The IP Manager reports to the Senior IP Manager. The Manager, Intellectual Property will interact with and advise inventors, UM Ventures' licensing staff, licensees, and outside counsel on patent strategy, conveying patent rules, IP policies (University System of Maryland and University of Maryland), and Bayh-Dole Act requirements.
Requirements: 
(1) Education and Experience:
Bachelor's degree from an accredited college or university in engineering, physical, life, or computer sciences, or related field with six (6) years of experience; or Masters degree in engineering, physical, life, or computer sciences, or related field.
Experience developing prior art search strategies, analyzing prior art search results, and advising on patentability.
Experience or familiarity with licensing, technology transfer, and/or provisions of the Bayh-Dole Act.
Experience using IP management systems, USPTO systems, patent search tools, Microsoft Office, and Google apps
(2) Knowledge, Skills, and Abilities:
Strong interpersonal and communication skills (written and verbal).
Strong organizational and analytical skills.
Strong consultative skills with the confidence and ability to enforce rules.
Ability to work independently and in teams.
Ability to convey and apply patent rules, IP policies, and Bayh-Dole Act.
Ability to handle sensitive matters with discretion, tact, and confidentiality.
Computer literacy with standard word processing, MS Office Suite (i.e., Excel, Word,
PowerPoint), email, Internet applications, and USPTO systems (EFS-Web, PAIR).
Preferences:
JD; Advanced degree (MS or PhD) in engineering, science, or related field
Two (2) years of experience managing an IP portfolio in an in-house setting (university, corporate, or government) preferred.
University experience preferred.
Admitted to and member in good standing of the patent bar, or eligible for admission within 1 year of hire, is preferred.
Additional Certification:
Registered and in good standing to practice before the United States Patent & Trademark Office (USPTO) is preferred.
Apply online at: https://ejobs.umd.edu/postings/97193. You will be asked to provide a Resume, Cover Letter, Unofficial Transcript, and List of References.
Additional Info
Employer Type: University
Job Location: College Park, Maryland