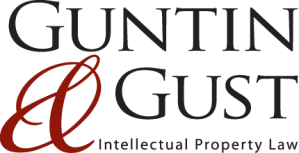 G&G is seeking Patent Attorneys and/or Patent Agents with 4-7+ years of experience. G&G has an extensive practice in US and foreign matters with Fortune 500 clients, which provides experienced attorneys and agents a comprehensive docket of matters to work on. G&G's practice covers satellite communications, landline communications, cellular communications, data mining technology, RF interference mitigation, RF tuning, MRI imaging, DNA sequencers, gaming controllers, artificial intelligence, machine learning, blockchain technology, nanotechnology, just to name a few. G&G also has a practice performing non-infringement analysis and drafting response letters for clients. The Firm offers a partnership track for its top performers.
G&G paralegals are skilled in US and foreign prosecution, docketing, preparing and filing matters for attorneys at the USPTO, and client interfacing. Attorneys who have joined G&G immediately recognize the exceptional skills of the paralegals and how they are able to focus more of their time on billable matters thanks to the extraordinary support.
G&G is proud to be an equal opportunity workplace committed to creating a diverse, inclusive and respectful environment. We are an innovative firm embracing continual technology and process improvements while promoting a culture that supports a strong work/life balance for our team members.
Candidate Qualifications:
Attorneys must have passed a state bar and Attorneys/Agents the USPTO patent bar. 4-7+ years of law firm experience with "substantial" patent preparation and prosecution of US matters is required. A Bachelor's or Master's degree in Electrical or Computer Engineering is required. Telecommunications and/or actual engineering experience is a plus. A book of business is also a plus.
Apply via our website by clicking this link: https://ggip.com/careers/#attorneys-agents. Please submit undergraduate and graduate transcripts with your resume.
Additional Info
Employer Type: Law Firm
Job Location: Telecommuting