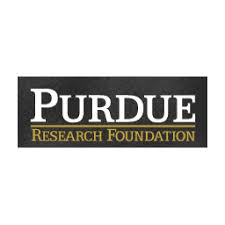 Purdue Research Foundation, a non-profit organization, is seeking a patent counsel or patent agent to work in West Lafayette, Indiana, with a possibility for hybrid work.
Roles and responsibilities:
Perform prompt and competent completion of analyses of intellectual property protection and strategies to enable timely technology transfer of Purdue intellectual property in the biomedical and life science arts
Evaluate and implement strategies for the protection of IP in a manner that maximizes commercial and licensing potential.
Work cooperatively with Purdue inventors and Office of Technology Commercialization (OTC) licensing staff to evaluate technology-based innovations for appropriate intellectual property protection.
Draft patent applications and present applications to US Patent and Trademark Office and copyright registrations to US Copyright Office for the benefit of Purdue.
Prosecute patent applications with respect to all aspects of patent law, including preparing formal communications and responses to national patent offices, conducting examiner interviews and related prosecution activities for the benefit of Purdue.
Engage and manage outside counsel on patent prosecution matters including coordinating, managing and accounting for budget expenditures associated with all assigned project-related activities.
Qualifications:
Bachelor's degree in chemistry, biology, or other life science related fields; MS or PhD preferred.
JD preferred.
3-5 years of direct patent drafting and prosecution before the US Patent and Trademark Office in the Life Sciences.
Apply online at:
Additional Info
Employer Type: Law Firm
Job Location: West Lafayette, Indiana. Possibility for hybrid work