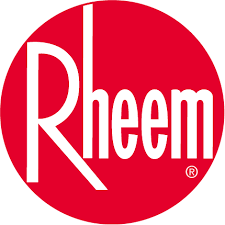 Rheem Manufacturing Company, a large corporation, is seeking a Corporate Counsel to work in Atlanta, GA.
The Corporate Counsel - Patents is responsible for providing global intellectual property services and counsel to Rheem and its domestic and international subsidiaries and affiliates, including supporting the Director of IP in developing global IP strategy, handling domestic and international IP procurement, enforcement, and clearance, and providing business counseling and transactional support. The position reports to the Director of IP and works closely with the company's technology and innovation teams, as well as R&D, Marketing, Engineering and Procurement teams across Rheem's global business units.
What You'll Do:
Work with external counsel in the preparation and prosecution of patent applications.
Engage internal teams in the patenting process to align with business strategy.
Perform and analyze patent landscape, patentability, clearance, and invalidity searches.
Draft and negotiate IP-related agreements (licenses, assignments, co-existence agreements, design agreements, NDAs, etc.).
Assist with and advise on intellectual property clauses and matters in commercial agreements and M&A activities.
Develop and maintain company-wide IP policies including inventor award program.
Manage patent renewal process.
Report on patent activities to the Director of IP and -business leadership.
Support Director of IP in IP dispute management and deployment of Global IP Strategy.
Support trademark, domain, copyright, trade secret and other IP activities, as needed.
What You Need:
Bachelor's degree in Electrical Engineering, Computer Engineering, Mechanical Engineering, Chemical Engineering, Physics, or related field.
3-8 years of experience in patent preparation, prosecution, and IP contracts.
Juris Doctorate from an ABA accredited law school.
Admission to the US patent bar (USPTO) in good standing.
Admission to a state bar in good standing.
Strong organizational skills, attention to detail, and ability to effectively manage multiple tasks, deadlines, and priorities concurrently.
Apply online at:
https://rheem.taleo.net/careersection/ex/jobdetail.ftl?job=23000176&tz=GMT-05%3A00&tzname=America%2FChicago
Additional Info
Employer Type: Large Corporation
Job Location: Atlanta, Georgia