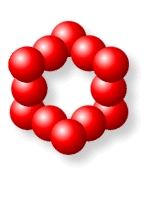 Somerset Pharmaceuticals v. Dudas (Fed. Cir. 2007)
Somerset filed a Patent Term Extension Application with the PTO about one year before its pharmaceutical patent was set to expire. The PTO eventually denied the application with one month left on the patent term. (The PTO only acted in July 2007 – after Somerset filed an emergency motion with the CAFC).
On appeal, Somerset asked the appellate court for a preliminary injunction that would order the PTO director to issue an interim term extension pending the patent holder's appeal of the extension denial.
In the Federal Circuit, preliminary relief is only granted where the moving party establishes at least a threshold "reasonable likelihood of success on the merits." The appellate panel found no likelihood of success — thus denying the appeal.
Somerset had appealed the PTO's failure to issue an interim extension. However, once the PTO denied the extension application, the director no longer had power to issue an interim extension. 35 U.S.C. § 156(e)(2). Consequently, the PTO's denial of Somerset's extension application means that the company's case for an an interim order loses its merit.
Notes:
This opinion was originally published on July 31, 2007, but was reissued as precedential on October 4, 2007.
Perhaps without noticing, this case appears to raise the "threshold" level of potential success required for a preliminary injunction from "a likelihood" to "a reasonable likelihood." See Nat'l Steel Car, Ltd. v. Canadian Pac. Ry., Ltd., 357 F.3d 1319, 1325 (Fed. Cir. 2004) ("[A] movant is not entitled to a preliminary injunction if he fails to demonstrate a likelihood of success on the merits.").
It appears that the formal positioning of the case – created by the PTO's delay in issuing a decision – helped the PTO win the appeal. If Somerset has some likelihood of winning an appeal on the merits of the PTO's extension denial then it might have asked the court to issue an interim extension (rather than ask the court order the PTO director to do so).
This decision continues the formal reading of the PTE statute. See, Merck & Co. v. Hi-Tech Pharmacal Co., 482 F.3d 1317 (Fed. Cir. 2007).