Princo v. ITC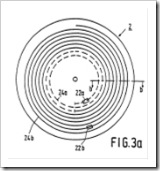 (Fed. Cir. 2009) Read the Decision
The ITC found that the CD-R and CD-RW disks imported by Princo violate a handful of Philips patents that cover industry standard compact disk technology. On appeal, the adjudged infringer argued that the patents should be unenforceable under the equitable doctrine of patent misuse. Giving some credence to the argument, the Federal Circuit vacated-in-part and remanded for further proceedings to determine whether Philip's misused its patents by allegedly agreeing with a competitor not to license-out would-be competing technology.
Misuse is an antitrust theory that attempts to restrain a patentee from over-extending the anticompetitive strength of the patent rights in ways "contrary to public policy." In some situations the antitrust authorities allow multi-company patent pooling as a way to promote foundational development and convergence. See Herbert Hovenkamp, Mark. D. Janis & Mark A. Lemley, IP and Antitrust § 34.4, at 34-20.1 (2009) ("Typical procompetitive benefits [of patent pools] include the clearing of blocking positions, the advantages flowing from integration of complementary technologies, and the cost savings from avoiding litigation."). These agreements may be reviewed under the rule of reason for pro-competitive benefits.
In the early 1990's Philips, Sony, and others formed a patent pool to cover CD-R and CD-RW technology and – in the process – defined the industry standard. Philips licenses the pools (but not individual patents) — charging a per disk royalty and requiring that the licenses be used only to make CD's that comply with the defined "Orange Book compliant" standards. When Princo refused to pay the royalty, Philips sued for infringement in the ITC.
This appeal focuses on one particular patent in the pool – Sony's U.S. Patent No. 4,942,565 ("Lagadec"). Lagadec claims a digital process for identifying the laser position. The patent pool also includes a patent covering a similar analog process for identifying the laser position developed by Philips. And, in fact, the defined standard requires that the analog process (not the digital process) be used.
Tying Non-Essential or Non-Used Patent: Princo argued that Lagadec is a non-essential patent and that Philips "improperly used its market power to force manufacturers seeking patents essential to the production of Orange Book compliant discs to also take a license to Lagadec, an allegedly-nonessential and Non-used Sony patent." The Supreme Court saw this type of tying as problematic in Zenith v. Hazeltine, 395 US 100 (1968). In Zenith, the court held that "conditioning the grant of a patent license upon payment of royalties on products which do not use the teaching of the patent [is] misuse."
Reasonable Claim Construction: Although the final claim scope was not clear, Philips argued under a reasonable broad claim construction, the standard analog process would infringe one of the claims in the Lagadec patent — thus making that patent "essential" to the pool and immunizing the pool from the tying challenge. Without determining the specific claim construction, the Federal Circuit agreed that misuse may be avoided if at the time of the licensing "it would have been reasonable for a manufacturer to believe a license … was necessary."
We thus think that perfect certainty is not required to avoid a charge of misuse through unlawful tying. Rather, in this context a blocking patent is one that at the time of the license an objective manufacturer would believe reasonably might be necessary to practice the technology at issue.
The Federal Circuit's "reasonable" approach meshes with the Hovenkamp Antitrust-IP treatise which states:
Indeed, even if the patents are only arguably conflicting, there are strong reasons to permit the settlement of patent disputes by means of a cross-licensing agreement. Not only will judicial economy be served and litigation costs reduced by settling such disputes, but the delay and uncertainty associated with blocking patent disputes may prevent either party from going forward with a commercial product for years while litigation is pending. Where two or more patents are arguably blocking, therefore, settling the dispute by means of cross-licensing is likely to be procompetitive.
Here, for instance, by licensing Lagadec, a manufacturer has more certainty that licensing the pool will avoid later allegations of infringement — a major goal of the standard setting operation.
Cutting-off Alternatives: By including Sony's Lagadec patent in the pool but then preventing manufacturers from using the digital process, Princo argued that Philips improperly colluded to sequester the work-around technology from competitive development. In Princo's words "Philips bribed Sony not to use . . . Lagadec to compete against the [Philips dominated standard]." On appeal, the Federal Circuit agreed with Princo that such collusion could be misuse even if the patent included "essential" claims.
It is one thing to offer a pooled license to competing technologies; it is quite another to refuse to license the competing technologies on any other basis. In contrast to tying arrangements, there are no [pro competitive] benefits to be obtained from an agreement between patent holders to forego separate licensing of competing technologies, as counsel for Philips conceded at oral argument. . . . Agreements between competitors not to compete are classic antitrust violations. . . . Agreements preventing patent licensing of competing technologies also can constitute such violations.
On remand, the ITC must determine whether Princo has provided sufficient evidence to show that Sony and Philips agreed not to separately license Lagadec as competing technology and that the digital technology could have been a viable alternative.
Dissent in Part: Dissenting in part, Judge Bryson would have fully affirmed the ITC's findings.
Prior Discussion of the Case: