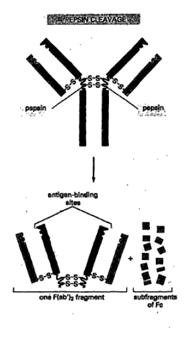 In re Chapman (Fed. Cir. 2010)
The BPAI rejected Chapman's claimed antibody fragment-polymer invention as obvious and Chapman (UCB Pharma) appealed. The 103/102(e) rejection was based on the teaching of a Genentech patent that had been filed two years before Chapman's application.
The appellate decision provides a concise overview of the standard of review of BPAI decisions on obviousness.  However, it leaves opon questions regarding the "legal-conclusion" of obviousness.
The Patent and Trademark Office ("PTO") is governed by the Administrative Procedure Act ("APA"), and PTO decisions are reviewed under the APA standard. Dickinson v. Zurko, 527 U.S. 150, 152 (1999). Thus, we review Board's legal conclusions without deference, and review its findings of fact to determine if they are supported by substantial evidence. . . .
The judicial review provision of the APA includes a harmless error rule. We have noted that "the harmless error rule applies to appeals from the Board just as it does in cases originating from district courts." . . . [T]he burden of showing that the error is harmful normally falls upon the party attacking the agency's determination. . . .
The government argues that these errors are harmless, but we conclude that these errors are harmful because they increase the likelihood that Chapman was erroneously denied a patent on grounds of obviousness. If the Board based its decision on a misunderstanding of [the prior art], its conclusions regarding obviousness are called into question. . . . Because we cannot say with confidence that the Board would have reached the same conclusion in the absence of these errors, we are persuaded they are indeed harmful.
The interpretation of the harmless error rule did not receive significant attention pre-KSR because the rule-oriented approach of the TSM test left meant that most BPAI errors were harmful. The post-KSR law of obviousness is based more on a contextual whole-picture analysis. As such, the line between harmless error and harmful error is blurred. This case resolves some issues by indicating that a BPAI error is harmful if (1) the error "increase[d] the likelihood" that the BPAI erred in its obviousness conclusion and (2) the court cannot confidently announce that the BPAI would have reached the same conclusion absent the error.
Obviousness as a Matter of Law: Although the ultimate conclusion of obviousness is a matter of law, the appellate panel did not take-on the role of analyzing the law. Rather, after identifying the correct factual interpretation of the prior art, the Federal Circuit remanded to the BPAI with instructions to "only revisit its conclusion of obviousness."