Dear readers –
I want to invite you to join us here at the University of Missouri School of Law on October 4, 2013 for a Symposium focusing on "Resolving IP Disputes: Calling for an Alternative Paradigm." The symposium is sponsored by the MU School of Law's Center for the Study of Dispute Resolution as well as the Journal of Dispute Resolution (JDR). Professor Jim Levin and I are organizing the event. If you are planning to attend from out of town, please let me know and we can help with logistics. I expect for this to be a fairly small event with about 100 intellectual property and dispute resolution professionals in attendance in addition to a number of academics, students, and business folks. There is no fee to attend or to receive CLE, but it would help us if you register using the following link:
https://docs.google.com/forms/d/1hWoGc0DvHBDcc-wsO-06fphE8oRjWEbTESDLdLKqnPI/viewform
— Dennis (dcrouch@patentlyo.com)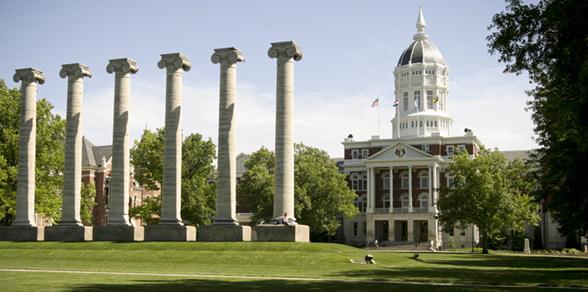 = = = = =
Abstract of the Symposium
Patents now pervade the American business culture and marketplace. The number of issued patents continues to increase as does the intensity of enforcement. Most new products and services are covered by one or more patents – only some of which are owned by the manufacturer or service provider.
Patents have the potential of serving as tools for business transactions – a legal mechanism for capturing and transferring the value of innovation while allowing the resulting information to be spread widely. However, patent enforcement through litigation is incredibly expensive and time consuming. Litigation costs regularly exceed $10,000,000 in contested cases and lasts for years.
This year's Journal of Dispute Resolution symposium explores alternative mechanisms for resolving patent disputes and for proactively transforming would-be disputes into cooperative business arrangements. At the same time, patents may be different from other private-law concerns. The power of patents to block use the use of useful articles creates a strong public interest in results that both encourage innovation without unjustly limiting access to information or ideas.
This symposium is sponsored by the University of Missouri School of Law and the Journal of Dispute Resolution, the flagship journal of the University of Missouri's Center for the Study of Dispute Resolution.
= = = = =
Brief Agenda for the Symposium
Friday, October 4th
8:00 AM to 8:30 AM – Continental Breakfast and Coffee Reception Sponsored by Turner Boyd LLP
8:30 AM to 8:45 AM – Introductory Remarks
8:45 AM to 9:40 AM – 1st Panel– Disputes with an industry focus, including biotechnology and smartphone disputes: Dean Gary Myers (MU), Kevin Noonan (MBHB), Jorge Contreras (American University)
9:45 AM to 10:40 AM – 2nd Panel– Practical issues of resolving disputes before the USPTO: Anne Craig (Harvard), Matthew Smith (now with Turner Boyd), Jaron Brunner (DWT)
10:55 AM to 11:55 AM – Keynote: —Greg Gorder (Co-Founder of Intellectual Ventures)
1:20 PM to 2:15 PM – 3rd Panel—Transparency in in patent disputes and patent information: Yvette Liebesman (SLU), Dennis Crouch (MU), Bernard Chao (U Denver)
2:15 – Conclusion
2:20 – Reception Sponsored by the Biotech and Pharma Patent Blog Patent Docs
= = = = =
I look forward to seeing you there.