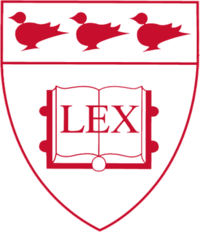 Guest Post by Professor Paul M. Janicke, University of Houston Law Center.   In 2017, Prof. Janicke was awarded the Tom Arnold Lifetime Achievement Award by the State Bar of Texas. – DC
I have now been a registered patent attorney for 50 years, spending 21 of them in private patent litigation practice before joining the law faculty at the University of Houston. Looking back on it all, and on the posture of patent litigation in the past few years, I feel it is time to consider some major surgery on the patent statute, re-envisioning what we are trying to accomplish. Lawyers presently active in the field have told me enforcing a United States patent is nigh unto impossible today. You usually have to fight off multiple IPRs in the Patent & Trademark Office, during which time any infringement suits you have filed are likely stayed. If your client's patents survive the PTO proceedings, you then have to battle against the much wider field of prior art established by the America Invents Act. For example, foreign patents used to be effective as prior art as of their grant or publication dates; now they are secret prior art as of their foreign filing dates. Time bars of public use and on sale, formerly limited to U.S. activities, are now expanded to world-wide events. And some kinds of prior art were removable by showing an earlier invention date, but that option is now gone. Meanwhile the remedies section, §271, has not changed in any meaningful way. No wonder patent infringement suits filings have dropped 30% as of June 30 of this year, compared to two years earlier.
I do not contend that fewer patent suit filings are necessarily a bad thing. A plausible argument can be made that any well-functioning law system should generate a smaller number of court fights. In the patent law world, that could signify better quality patents with everyone respecting them, resolving any minor disagreements by ADR, and filing zero infringement cases. However, the present situation suggests something else is afoot. A new look at what we are trying to accomplish by way of promoting progress in the useful arts may be in order. Many of the provisions in the current law are borrowed from the patent statutes of more than a century ago. Some may have been well-intentioned in their time and may even have some measure of residual benefit today, but experience shows that many of them are causing more trouble than they are worth. Maybe it is time to jettison these provisions. In these pages over the coming weeks I will present my proposals for streamlining the patent system in that way. I will try to balance them between those favoring accused infringers and those helping patent owners. To readers steeped in patent property philosophy, all of them will likely be labeled heretical.
The proposals are intended to be compromises, some favoring patent owners and some favoring infringers, whom we will no longer consider criminals. The two most central items are these:
(1) Continue to allow prosecution of as many claims as desired, but after allowance require the applicant to choose no more than three for issuance. During the first three years from grant, attacks on these claims can be made in the PTO or the courts, to the same extent as now. After three years from the issue date, validity of the claims becomes incontestable.

(2)  In exchange for (1), the remedy of permanent injunction disappears, except in ANDA cases. It will be replaced by a revised financial remedy: equitable sharing in the infringer's revenues from the infringing activity, as set by the judge.
Proposal (1) is admittedly borrowed from the trademark law of incontestability, and may strike some as unfair to late entrants into a market. Those companies will find the validity questions foreclosed. However, my sense is that we need to cut down on the seemingly endless attacks on patent validity, and a fair sharing system seems to me a sensible way of going about it. (I do not expect hurrahs! from the patent litigation bar.)
I recognize that prong (2) can be said to make a patent no longer intellectual "property," since there will usually be no explicit power to exclude others. This may be a heresy, but for progress of the useful arts maybe this is better. To start with, in real life patent cases we seldom see permanent injunctions going into effect any more. Government contractors are immune from them, and after the Supreme Court's eBay decision, when they are granted by a court they are usually bought out by a financial payment arrangement instead. So maybe an equitable sharing remedy will work better for practically promoting the progress of the useful arts. The originator gets rewarded, and the benefits of the invention flow more widely and sooner. (I do not expect hurrahs! from the patent licensing bar.)
I have several other heresies in mind, which I intend to present a few at a time in the coming weeks.