Amarin Pharma, Inc. v. International Trade Commission (Fed. Cir. 2019)
In 2017, Amarin filed a Section 337 complaint at the ITC — alleging unfair competition against several dietary supplement importers.  Amarin sells a prescription drug containing a particular omega-3 fatty acid known as EPA (eicosapentaenoic acid).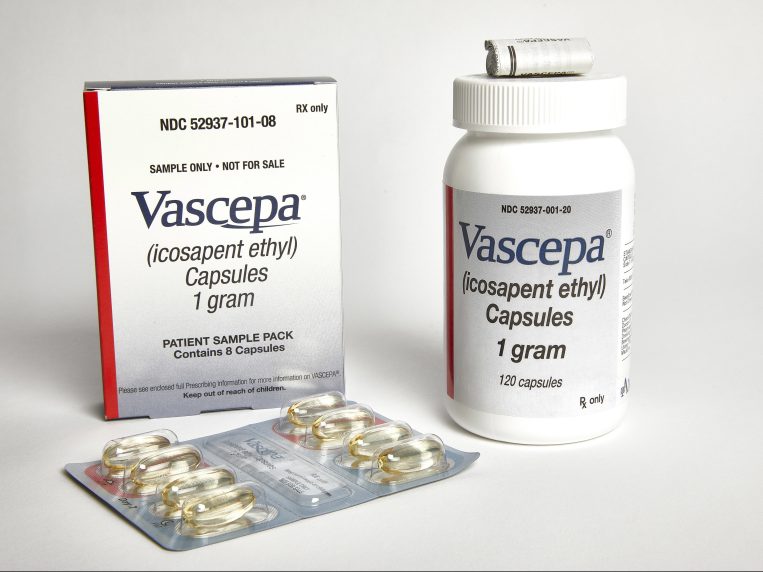 A number of supplement companies started importing synthetic omega-3 fatty acids and Amarin looked for a way to shut them down.  Although Amarin's formulation is patented, the importers are apparently not close-enough to infringe the patents.  Amarin thus turned to unfair competition law with the following logic: The imported "supplements" are actually drugs that have not been FDA approved and are not properly labelled.  The Food, Drug, and Cosmetic Act (FDCA) requirements served as the foundational basis for the lawsuit.  Here, however, the FDA intervened to argue that the FDCA prohibits private enforcement actions "including unfair trade practice claims that seek to enforce the FDCA." (quoting opinion).
The ITC then dismissed the case — agreeing that the allegations here are precluded by the FDCA.  POM Wonderful LLC v. Coca-Cola Co., 573 U.S. 102, 109 (2014) ("Private parties may not bring [FDCA] enforcement suits." (citing 21 U.S.C. § 337)).
On appeal, the Federal Circuit has affirmed holding:
The appellate court has authority to review refusals to non-institution decisions that are effectively final determinations on the merit.
The ITC has discretion as to whether to institute an investigation. In particular, "the Commission may decline to institute an investigation where a complaint fails to state a cognizable claim under § 337."
On the merits here, the "complainant fails to state a cognizable claim under § 337" since the claim cannot be fundamentally based upon a yet-unadjudicated  claim of FDCA violation. "Such claims are precluded by the FDCA."
The majority opinion was authored by Chief Judge Prost and joined by Judge Hughes.  Judge Wallach wrote in dissent —  arguing that the court did not have appellate jurisdiction because the ITC's refusal to institute an investigation does not count as a "final judgment" as required by the Federal Circuit's jurisdictional statute. (The court has jurisdiction "to review the final determinations of the [ITC] relating to unfair practices in import trade, made under [§ 1337]." 28 U.S.C. § 1295(a)(6).)
= = = =
In my mind, the case leaves-out a major element — the fact that ITC Section 337 litigation is not a civil action brought by a private party.  Rather, investigations are instituted and conducted by the ITC. This is why, on appeal, the ITC is always a party rather than just the decision-maker.   Thus, at least technically, ITC proceedings are "by and in the name of the United States" as required by the FDCA act.