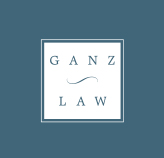 PACIFIC NORTHWEST firm seeks patent attorneys with 3+ years experience in electrical, computer, physics or related arts. Other areas will be considered based on special circumstances, such as portables.
Ganz Law, PC
, located in Oregon's Silicon Forest, has a diverse base of clients located nationally and internationally. Our firm provides exceptional services that are timely and responsive to our clients' needs. Yet we have reasonable billable requirements, conducive to a balanced life. The Pacific Northwest offers the rare opportunity to excel professionally, and at the same time, access to pristine beaches, snow-capped mountains, an acclaimed wine country, and a vibrant arts community. Send your resume to
jobs@ganzlaw.com
and visit our website at
www.ganzlaw.com
.
Employer Type: Law Firm
Job Location: Portland Metro Area