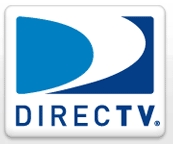 Job Title: Senior Patent Attorney - 700586
Job Description: DIRECTV has provided a superior alternative to cable since 1994 - we offer digital satellite television entertainment delivered to homes, airports, hotels, restaurants, hospitals, offices, airplanes, automobiles - and to portable electronics. We offer exclusive programming such as NFL SUNDAY TICKET™ and even produce our own entertainment programming such as Massive Gaming League and Project MyWorld. Thanks to the abilities and innovative thinking of our workforce of more than 6,000 employees, we're staying competitive in a rapidly changing industry.
Currently we are seeking a Sr. Patent Attorney for our El Segundo, CA office to assist in developing and maintaining the company's patent portfolio, both domestic and foreign. This individual will report to the head of the Intellectual Property Department and will provide assistance and support for the following activities:
Assist with developing invention disclosures, including interfacing with engineering and business groups regarding new initiatives.
Manage disclosure and awards programs, and patent committee activities.
Assign and manage the preparation and prosecution support provided by several outside law firms, both domestic and foreign, and review work product.
Manage the prosecution and maintenance docket of The DIRECTV Group, Inc. (formerly Hughes Electronics Corp.), with IP paralegal support.
Develop and execute programs to assure application quality and full compliance with applicable rules and standards.
Assist in developing long-term and project-specific patent strategies.
Support as needed for other IP-related activities, potentially including licensing, due diligence reviews (acquisitions), patent analyses, and patent litigation support.
Qualifications include:
J.D., Registered Patent Attorney, Member of California bar.
B.S.E.E., B.S.Comp.E. or equivalent. An emphasis on digital communication systems and related technology is highly desirable.
Minimum of 5 years of related experience, including patent preparation and prosecution. 2+ years of in-house experience with similar responsibilities is highly desirable.
To apply for this position, please visit our website, at www.directv.com/careers, and refer to job number 700586.
Employer Type: Large Corporation
Job Location: El Segundo, CA